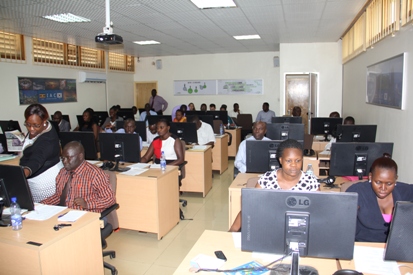 IG-ODS
`DECLARATION MADE EASY`
Documents/Downloads
Disclaimer
We are committed to protecting the security and privacy of your personal information. Below are the best practices when using the IG-ODS:
Your IG-ODS number is unique and personal. Safe guard it and do not share it with anybody.

Create a very strong password which is not easy to guess. The password should be a minimum of 8 characters and a combination of letters, numbers and symbols (Alpha-numeric)

Your set password is private and personal. Do not share it with any other person.

Avoid writing your password in a place where others can view it.

Do not save your password on the computer. Should your computer prompt you to save the password, always choose the option .NO.

Avoid saving a copy of your declaration on a public computer.

Ensure to keep the printed copy of your declaration in a very secure place only for your consumption.

Remember to sign out as you log off any computer / electronic device.
How to access the Self Invitation Module
The self invitation module enables a leader who is eligible to declare and has been declaring to send themselves an invitation link that they can use to access the declaration form.
NOTE: ONLY leaders who are already registered in the system and have declared before
How to access the Leader Support System Module (LSS)
LSS makes it easy to get support on all issues related to declarations.
It's composed of the self registration component which enables a leader to submit his/her personal details to IG and the service request component to help/guide leaders on issues related to the declaration process.
Self Registration (New leaders only)
Requirements for registration into the IG-ODS
To register into the IG-ODS, the Leader must have the following:
A computer with access to the Internet;

An email address;

A mobile telephone number;

An IG-ODS number (provided in the Leader's email);

A password (set by the Leader);

A login token (sent by sms to the Leader's mobile phone number).
How to Register into the IG-ODS
A leader should submit a reliable email address and mobile telephone number to the IG prior to the declaration period.

The leader will receive an invitation to declare to the IG through the email address that was provided to the IG after self-invitation.

If a leader is aware that he/she is due to declare but does not receive an invitation in his or her email by 1st March 2021 he or she should send an email to: declarations@igg. go.ug or call 0414-231183 or 0702-231184 or 0776-231184.

The invitation to declare to the IG email will contain the Leader's IG-ODS number (which is unique to the leader), a link to create a password, and a link to the IG ODS form.
Where to get help
The IG has trained institution focal persons to support all the Leaders required to declare within a specific period. To get assistance, get in touch with the following persons:
Your Accounting Officer e.g. Permanent Secretary, Chief Administration Officer, Town Clerk etc.

IG-ODS Focal Person of your institution.

The nearest Inspectorate of Government Offices.

Director Leadership Code, IG Headquarters.

Send an email to: declarations@igg.go.ug

Call: 0414-231 183
Important Notes
Your IG-ODS Number is unique to you. Please keep it safely.

Your Log-in token can only be received by sms on your phone. Please save it where it cannot be accessed by any other person.

You cannot login without your IG-ODS Number, Your password and your login token.

A leader can fill some sections of the form, save and return later to continue until the form is fully completed and submitted.